Doctor Chris Seaton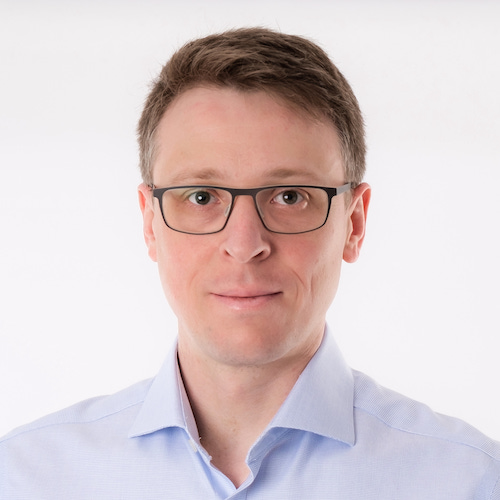 I'm a Researcher (Senior Staff Engineer) at Shopify, where I work on the Ruby programming Language, and a Visitor at the University of Manchester.
I was formerly a Research Manager at the Oracle Labs Virtual Machine Research Group, where I led the TruffleRuby implementation of Ruby, and worked on other language and virtual machine projects. Before this I completed a PhD at Manchester where I researched programming languages and irregular parallelism, and an MEng at the University of Bristol on languages with mutable syntax and semantics.
In my spare time I'm Squadron Leader of the Cheshire Yeomanry squadron of the Queen's Own Yeomanry, Cheshire's historic reserve light cavalry squadron.
---
---
Publications
All publications hosted here are the authors' pre-prints or otherwise freely available.
Theses
Research Papers, Journal Articles and Editorials
Summer Schools
Other Presentations and Blog Posts
Chris Seaton. Ruby's Core Gem. RubyConf. 2022.
Slides
Chris Seaton. Ruby's Call-Site Behaviour - An Advertisement for Sophie Kaleba's Research. Lightning Talk, RubyConf Mini. 2022.
Slides
Chris Seaton. A Hobby Gotten Out of Hand: Why I'm in the Army Reserve—an explainer for my friends in tech. Blog post. 2022.
Blog post
Maple Ong and Chris Seaton. Call-Target Agnostic Keyword Arguments. At the Graal Workshop. 2022.
Video, slides
Stefan Marr, Octave Larose, Sophie Kaleba, and Chris Seaton. Truffle Interpreter Performance without the Holy Graal. At the Graal Workshop. 2022.
Slides
Chris Seaton. A History of Compiling Ruby. At RubyConf. 2021.
Video, website
Chris Seaton. Understanding JIT Optimisations By Decompilation. At QCon Plus Online. 2021.

Chris Seaton. The Importance of Optimising Little Languages. At VMM. 2021.
Video
Chris Seaton. Stamping Out Overflow Checks in Ruby. Blog post. 2021.
Blog post
Chris Seaton. The Future Shape of Ruby Objects. Keynote at RubyKaigi. 2021.
Video, blog post
Chris Seaton. Seeing Escape Analysis Working. Blog post. 2020.
Blog post
Chris Seaton. Understanding Graal IR. Keynote at VMIL. 2020.
Video
Chris Seaton. Understanding Basic Truffle Graphs. Blog post. 2020.
Blog post
Chris Seaton. Context on STM in Ruby. Blog post. 2020.
Blog post
Chris Seaton. Seeing Register Allocation Working in Java. Blog post. 2020.
Blog post
Chris Seaton. Understanding Basic Graal Graphs. Blog post. 2020.
Blog post
Chris Seaton. Understanding Programs Using Graphs. Blog post. 2020.
Blog post
Chris Seaton. Visualizing Graal. At Science, Art, Voodoo: Using and Developing The Graal Compiler. 2020.
Slides, video
Chris Seaton. The TruffleRuby Compilation Pipeline At Wroclove.rb. 2019.
Video, slides
Chris Seaton. Graal: where it's from and where it's going, keynote. At the Graal Workshop. 2019.
Slides
Chris Seaton. Ten Things To Do With GraalVM. At Oracle Code One. 2018.
Slides
Chris Seaton. Low Overhead Polling For Ruby. Blog post. 2018.
Blog post
Chris Seaton. Top 10 Things To Do With GraalVM. Blog post. 2018.
Blog post
Eric Sedlar and Chris Seaton. Run Programs Faster with GraalVM. At Oracle Code Boston 2018.
Video
Chris Seaton. Ruby Objects as C Structs and Vice Versa. Blog post. 2018.
Blog post
Chris Seaton. Understanding How Graal Works - a Java JIT Compiler Written in Java. At JokerConf 2017.
Video, slides, blog post
Chris Seaton. Polyglot From the Very Old to the Very New. At PolyConf 2017 (invited keynote).
Video, slides
Chris Seaton. Turning the JVM into a Polyglot VM with Graal. At Oracle Code London 2017.
Video, slides
Chris Seaton. Ruby's C Extension Problem and How We're Fixing It. At RubyConf 2016.
Video, slides
Chris Seaton. Faster Ruby and JavaScript with GraalVM. At JavaOne 2016.
Slides
Chris Seaton. Using LLVM and Sulong for Language C Extensions. At the LLVM Cauldron. 2016.
Video, slides
Chris Seaton. Guilt Free Ruby on the JVM. At JavaOne. 2015.
Slides
Chris Seaton. A Tour Through a New Ruby Implementation. At FOSDEM. 2015.
Slides
Chris Seaton. Flip-Flops — the 1-in-10-million operator. Blog post. 2015.
Blog post
Chris Seaton. Deoptimizing Ruby. At RubyConf. 2014.
Video, slides, blog post
Chris Seaton. Very High Performance C Extensions For JRuby+Truffle. Blog post. 2014.
Blog post
Chris Seaton. Optimising Small Data Structures in JRuby+Truffle. Blog post. 2014.
Blog post
Chris Seaton. Pushing Pixels with JRuby+Truffle. Blog post. 2014.
Blog post
Chris Seaton. Tracing With Zero Overhead in JRuby+Truffle. Blog post. 2014.
Blog post
Chris Seaton. How Method Dispatch Works in JRuby/Truffle. Blog post. 2014.
Blog post
Chris Seaton. A Truffle/Graal High Performance Backend for JRuby. Blog post. 2014.
Blog post
Christian Wimmer and Chris Seaton. One VM to Rule Them All. At the JVM Language Summit. 2013.
Video, slides
Chris Seaton. The Challenges of Irregular Parallelism. At the University of Manchester Computer Science Research Showcase. 2012.
Video, slides
Chris Seaton, Medicapps Ltd. Developing an app from idea to market and awards success with no funding. At the Mobile Healthcare Industry Summit. 2012.
Slides
C. Seaton, D. Goodman, M. Luján, and I. Watson. Applying dataflow and transactions to Lee routing. At the 1st EuroTM Workshop on Transactional Memory (EuroTM). 2012.
Slides
Posters
Chris Seaton. The Challenges of Irregular Parallelism. At the University of Manchester School of Computer Science Research Symposium. 2012.
Poster
Winner, Best Poster Award
Mr R Pritchard Jones, Mr C Seaton, Mr N Hamnett, Mr I James, Professor P McArthur. Mersey Burns Tool — Improving Assessment and Resuscitation. British Association of Plastic and Reconstructive Surgeons Summer Meeting. 2011.

Patents
---
Qualification
CEng MBCS
MEng (Bristol 2007), PhD (Manchester 2015) in computer science
Stanford Online Machine Learning course (completed with certificate 2016)
---
Community
Squadron Leader of C (Cheshire Yeomanry) Squadron, the Queen's Own Yeomanry, reserve military service in a light cavalry squadron
Academic Visitor at the University of Manchester
Maintainer of The Ruby Bibliography
Maintainer of The Ruby Compiler Survey
Trustee of the Cheshire Yeomanry Association, registered charity 256143
Contributor to the Oxford Specialist Handbooks in Surgery, Burns, Oxford University Press, 2019
Technical reviewer, 500 Lines or Less, 2016
Contributed technical advice to Deploying with JRuby 9k, 2016, and Optimizing Java, 2018
Program Language Design and Implementation (PLDI) program committee member, 2020, external review committee member, 2019
Science, Art, Voodoo: Using and Developing The Graal Compiler program committee member, 2021, 2020
Software Language Engineering (SLE) program committee member, 2020
Dynamic Languages Symposium (DLS) program committee member, 2019, 2017, 2016, 2014
Implementation, Compilation, Optimization of Object-Oriented Languages, Programs and Systems Workshop (ICOOOLPS) program committee member, 2020, 2017, organising committee member, 2021.
JavaOne emerging languages program committee member, 2017, 2016
---