Doctor Chris Seaton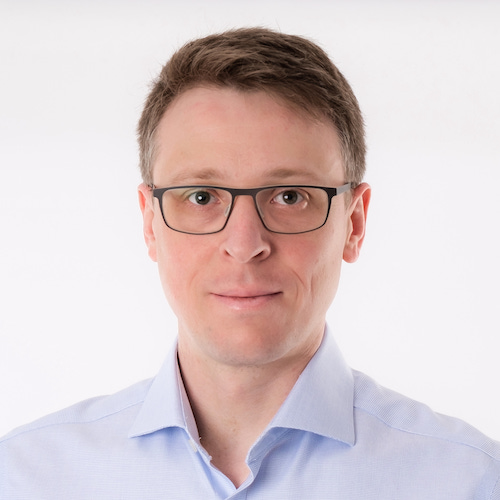 I'm a Research Manager at the Virtual Machine Group in Oracle Labs, where I lead the work to implement Ruby using the next generation of Java Virtual Machine technology and other projects, and a Visitor at the University of Manchester.
Before this I completed a PhD at the University of Manchester under the supervision of Doctor Mikel Luján, where I researched programming languages and irregular parallelism, and I earned an MEng at the University of Bristol on languages with mutable syntax and semantics.
Between my undergraduate degree and starting my PhD I commissioned into the British Army, serving in training and operations in the UK and around the world. In my spare time I'm now a captain in the Cheshire Yeomanry squadron of the Queen's Own Yeomanry, Cheshire's historic reserve light cavalry squadron.
I used to develop an award winning medical app that is the first app regulated as a medical device in the UK, and ran a consultancy to help clients such as the NHS to develop revolutionary medical software.
---
---
Publications
All publications hosted here are the authors' pre-prints or otherwise freely available.
Theses
Research Papers, Journal Articles and Editorials
Summer Schools
Other Presentations and Blog Posts
Posters
Chris Seaton. The Challenges of Irregular Parallelism. At the University of Manchester School of Computer Science Research Symposium. 2012.
Poster
Winner, Best Poster Award
Mr R Pritchard Jones, Mr C Seaton, Mr N Hamnett, Mr I James, Professor P McArthur. Mersey Burns Tool — Improving Assessment and Resuscitation. British Association of Plastic and Reconstructive Surgeons Summer Meeting. 2011.
Programme and Abstracts

Patents
---
Education
MEng (Bristol 2007), PhD (Manchester 2015) in computer science
Stanford Online Machine Learning course (completed with certificate 2016)
---
Community
Second in Command, C (Cheshire Yeomanry) Squadron, the Queen's Own Yeomanry, reserve military service in a light cavalry squadron
Academic Visitor at the University of Manchester
Maintainer of The Ruby Bibliography
JavaOne emerging languages program committee member, 2017, 2016
Dynamic Languages Symposium (DLS) program committee member, 2017, 2016, 2014
Implementation, Compilation, Optimization of Object-Oriented Languages, Programs and Systems Workshop (ICOOOLPS) program committee member, 2017
Technical reviewer, 500 Lines or Less
Contributed technical advice to Deploying with JRuby 9k and Optimizing Java
---